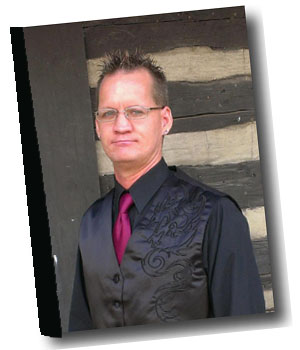 About Your DJ...
Hello! My name is Michael Maxfield. I got my start in entertainment 16 years ago. Shortly after my first few gigs, I realized I had the power to create the atmosphere that brought joy and happiness to peoples lives. The smiles and laughter was priceless. That's when I decided instead of DJ'ing being "just a hobby" that I would further it to be a career and to become a performer and true entertainer.
As owner of Magical Nights' Entertainment, I realize the demands on DJ entertainment have changed greatly over the years. As a result, I am constantly seeking ways to better all aspects of business from quality of service to performance and entertainment value.
As a member of the nationwide American Disc Jockey Association, I have attended national DJ conventions and seminars thousands of miles away for the opportunity to grow and learn more about what I can do to increase the value of entertainment you receive when you book Magical Nights' Entertainment.
My inspiration for being a DJ comes from my very deep love of music, strong passion for entertaining and an incredible feeling and drive for wanting to make a difference in my clients' lives. My style of mixing involves scratching and remixing music on the fly but in a way that results in music that is still recognizable and therefore still enjoyable to dance to with smooth transitions between songs. With that in mind, music is only a small portion of what I consider quality services.
My service begins long before the music starts...
Check Availability For Your Date & Get 2 Free Wedding Planning Information Guides!